ここへきて昔使ってたG by Meyerを比較研究。
左から6、5、5。
プリントロゴの消耗具合で使用頻度がわかるw
一番右の綺麗なやつはフェイシングが不健康な状態とすぐわかるものだった。
10年以上前はMark6に6をつけて、
リードはvandoren traditional2・1/2
というセッティングで使っていた。
もしかしたらいまの82Zに合わせると良いかもしれない。
ビークの肉厚感とサイドウォールのえぐれ具合はとても良い作り。
チェンバーの大きさとバッフルの形状の関係はとてもよくわかるバランス。
でも目指すはこの感じじゃ無いんだよなー、とか思ったり。
3本ともそれぞれレールなどに劣化した箇所が見受けられるので、相談しつつとりあえず全部リフェイスしてもらおう。
I did a comparative study of G by Meyer, which I used to use a long time ago.
6, 5, 5 from left.
The frequency of use can be seen from the degree of wear of the printed logo.
The pretty one on the far right was easily recognizable as having unhealthy facings.
More than 10 years ago, I added 6 to my Mark6,
reed is vandoren traditional 2 1/2
I used it in the setting.
Perhaps it would be better to match it with the current 82Z.
The thickness of the beak and the gouged condition of the sidewall are very well made.
The relationship between the size of the chamber and the shape of the baffle is a very well understood balance.
But I don't aim for this feeling, I think.
All three have deteriorated parts on the rails, etc., so let's consult and have them all refaced for the time being.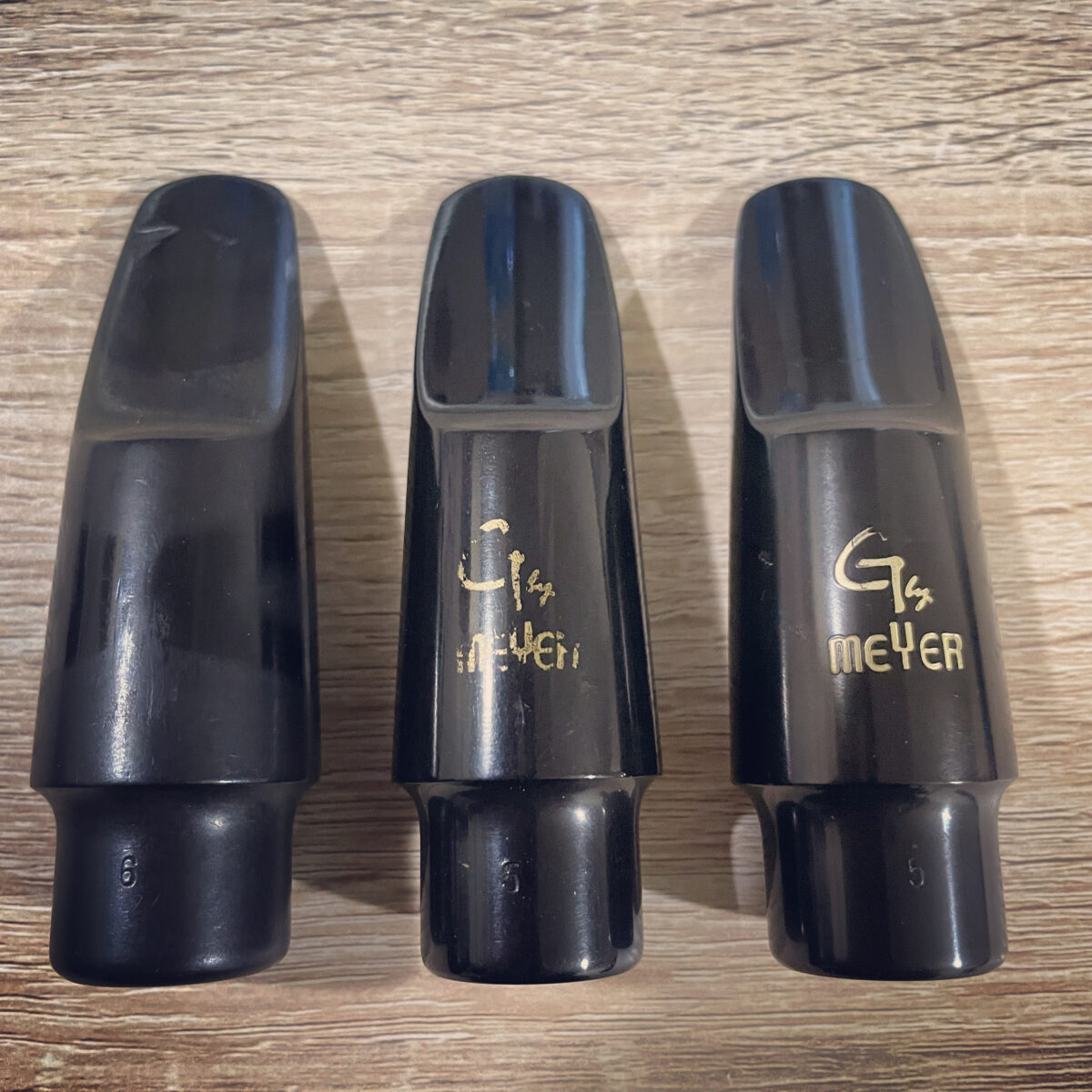 【Instagram】
https://www.instagram.com/p/CYx9UNYpt0S/?igshid=YmMyMTA2M2Y=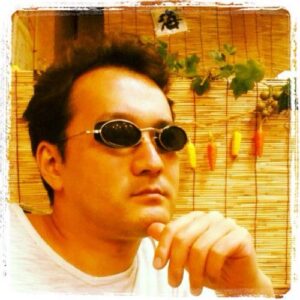 2022/08/23現在、まだ何も手をつけてません。。

As of 2022/08/23, nothing has been touched yet.