やばい、できちゃったかも!
この夏散々研究してたマウスピース、
今日ついにひと区切りついた感じです。
やったー!
欲しかったのはPaul DesmondやArt Pepperのようなサウンドの"その後"を実現してくれる現行品マウスピース。
だけどそんなもの無い。。
彼らが使っていたMC Gregory4A18の復刻版的なモノはいくつかあるけど、現行楽器(僕のは#yas82zwof )につけるとそれっぽい音しててもなんかスカスカしちゃったり体力を奪われるものばかり。どれも違うんだよな〜。
と長年感じていた。
そんな気持ちをなんとか解消したいという思いから始まったマウスピース研究。
種類の多いVandorenマウスピースの中から数種類当たりをつけ、たどり着いたのがAL5。これを元素材にして改造しまくったのが写真のモノです。
自分で内側削ったりリフェイスにチャレンジしてみたものの先端の細かいところはやはり熟練の技術が必要なので渥美工房で整えてもらったらビビビと来るものに仕上がった!
あとは現場での検証です。
きなこ嬢(猫)も仕上がったタイミングでお祝いにやってきたw
モチベーション上がるね🤓
渥美さん、ありがとうございました!
Oh my God, I might have done it!
The mouthpiece that I studied hard this summer,
I feel like I've finally broken up today.
Yay!
What I wanted was a current mouthpiece that realized the "after" sound of Paul Desmond and Art Pepper.
But there is nothing like that. …
There are some reprinted versions of the MC Gregory4A18 that they used, but when I put them on the current instrument (mine is #yas82zwof), even if they sound like that, they all make me feel empty and drain my strength. . Everything is different.
I felt that for many years.
Mouthpiece research began with the desire to somehow eliminate such feelings.
Among the many types of Vandoren mouthpieces, I picked several and finally arrived at the AL5. The thing in the picture is the one that was remodeled using this as the original material.
I tried to cut the inside and reface it myself, but the fine details on the tip still require skill, so I had Atsumi Koubou prepare it and it was finished!
The rest is on-site verification.
Miss Kinako (cat) also came to celebrate when it was finished w
Get motivated 🤓
Thank you, Atsumi-san!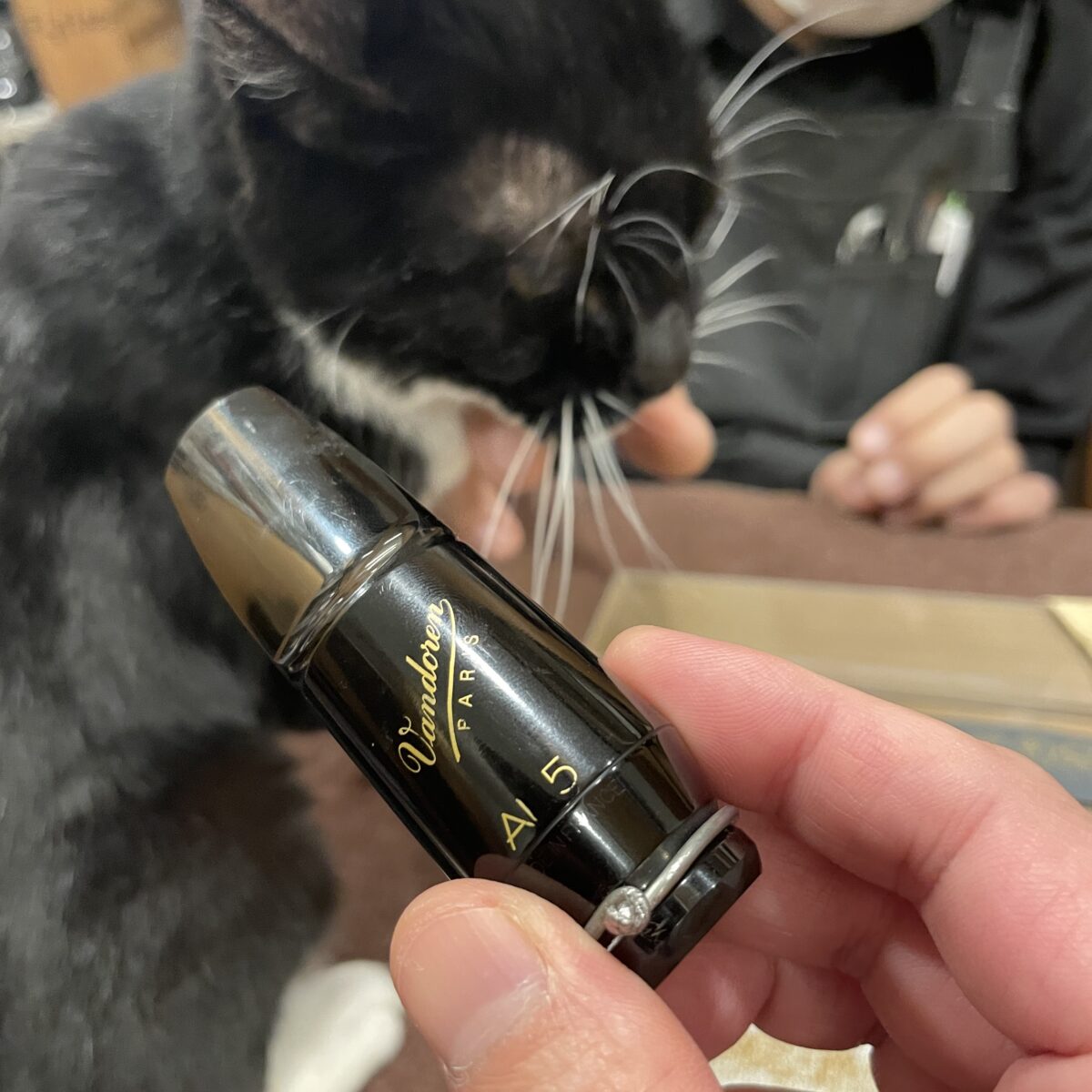 【Instagram】
https://www.instagram.com/p/CVSStdXJvn0/?igshid=YmMyMTA2M2Y=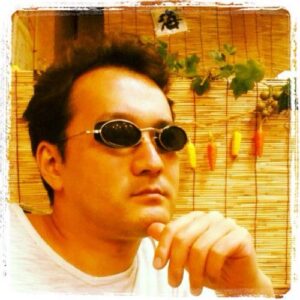 この時出来上がった改造AL5がひとつの答えかと。

I think one answer is the modified AL5 that was created at this time.