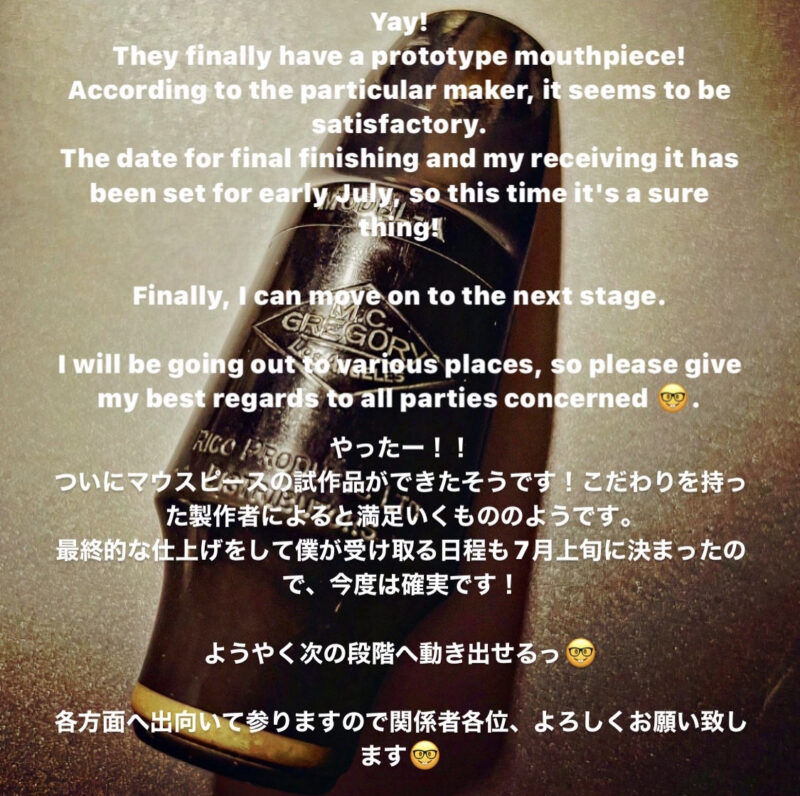 やったー!!
ついにマウスピースの試作品ができたそうです!こだわりを持った製作者によると満足いくもののようです。
最終的な仕上げをして僕が受け取る日程も7月上旬に決まったので、今度は確実です!
ようやく次の段階へ動き出せるっ🤓
各方面へ出向いて参りますので関係者各位、よろしくお願い致します🤓

Yay!
They finally have a prototype mouthpiece! According to the particular maker, it seems to be satisfactory.
The date for final finishing and my receiving it has been set for early July, so this time it's a sure thing!
Finally, I can move on to the next stage.
I will be going out to various places, so please give my best regards to all parties concerned 🤓.
【Instagram】
https://www.instagram.com/p/Ct0e2LNxo0t/?utm_source=ig_web_copy_link&igshid=MzRlODBiNWFlZA==