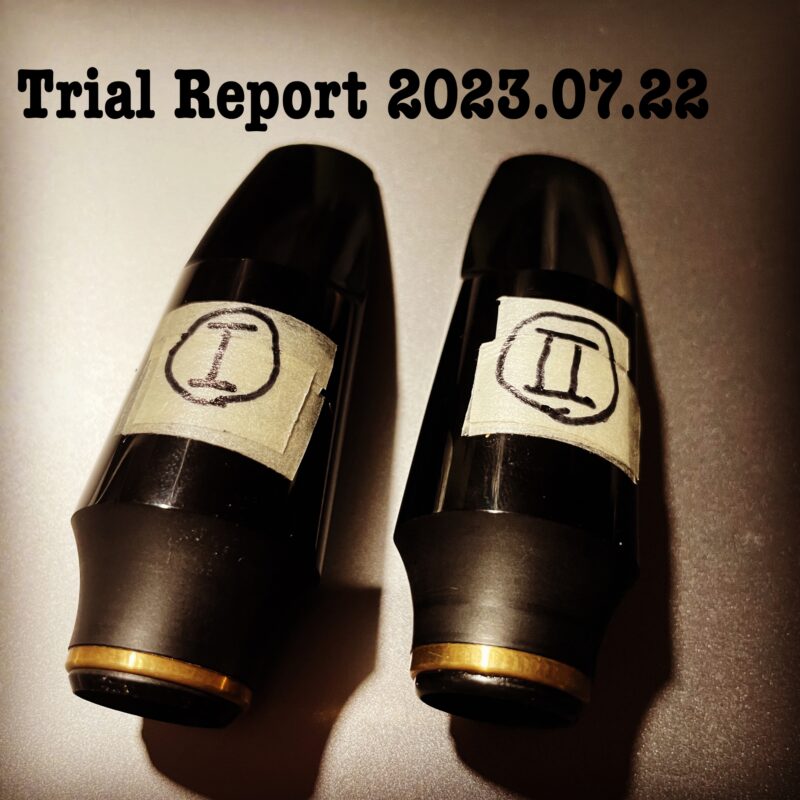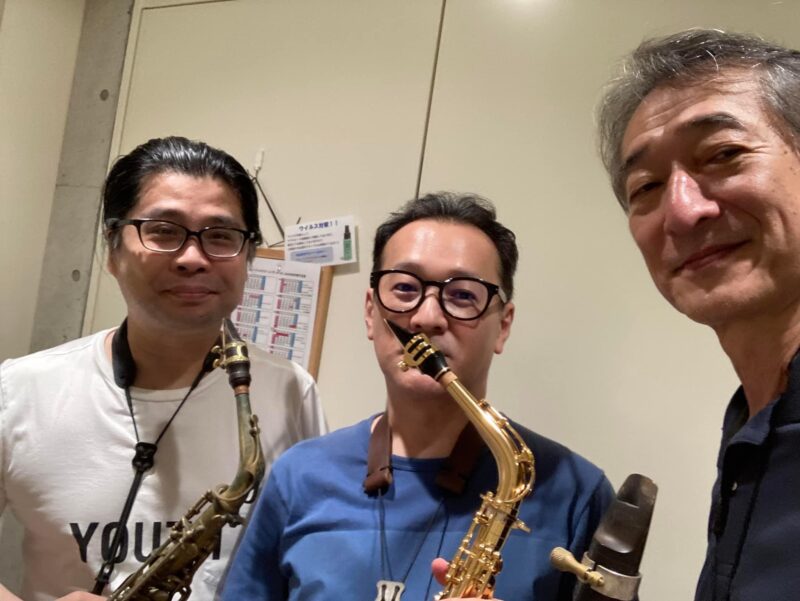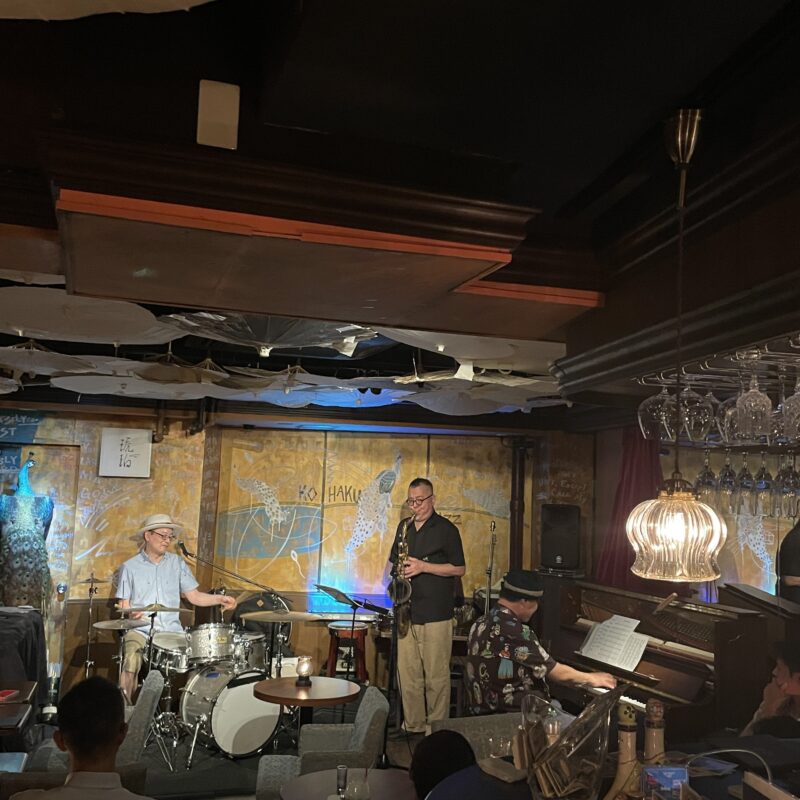 【Instagram】
https://www.instagram.com/p/Cu_NAL4xWJF/?utm_source=ig_web_copy_link&igshid=MzRlODBiNWFlZA==
Yesterday, I had Shinobu Ishizaki and Hitoshi Kasio try out a prototype mouthpiece, then reported to Coh-san at Shibuya Swing and jumped into a live performance by 「Hajime-to-Oji + Kunikazu Tanaka」 at Shibuya "KOHAKU".
Shinobu said that it can produce a maniacal tone with a subtone quality, but in fact it is very well balanced to produce a jazz-like tone, and although it has a narrow opening,the player does not feel the narrowness of the opening.
Therefore, we came to the opinion that it is actually a highly versatile mouthpiece.
Mr. Kashio usually uses a mouthpiece with a wide opening, but he said he does not feel any discomfort at all.
It was very well received by the two who always use vintage Selmer Soloist.
Incidentally, the opening is a little narrower than the Meyer4. It is still in the prototype stage, so it may be changed in the future, but the narrow opening is still non-negotiable.
At Shibuya "KOHAKU", I think I was able to freely blend in with the warm sound of the three hosts.
It was a very fulfilling day.
Thank you everyone 🤓

昨日は試作品のマウスピースを石崎忍・加塩人嗣さんに試奏していただき、その後渋谷SwingのCohさんに近況報告し、渋谷琥珀でのはじめとおおじ+田中邦和さんのライブに飛び入り。
忍が言うには、サブトーン質なマニアックな音色を出すことができるが、実はジャズらしい音色を出すのにはとてもバランスが良く、openingは狭いが、その狭さを感じさせない吹奏感とのこと。現行マウスピースでは素晴らしい出来との感想をいただいた。
なので実は汎用性の高いものではないかという見解になった。
加塩さんも普段はopeningが広いマウスピースを使っているが、全く違和感がないとのこと。
ヴィンテージのSelmer Soloistを普段使いしているお二人にはとても好評でした。
ちなみにopeningはまだ試作品の段階なので今後変更されるかもしれないが、Meyer4より少し狭いくらい。狭いopeningやはり譲れないところだ。
渋谷琥珀ではホストの3人の暖かいサウンドに自由に溶け込むことができたと思う。

とても充実した一日でした。
皆さんありがとうございました🤓